MONGOLIA TRAIL RUN
AUGUST 2nd TO 10th 2024
AN ADVENTURE LIKE YOU'VE NEVER LIVED BEFORE
2 MODALITIES
MTR – 170km +3.800m D+
HALF MTR – 90km +1.900m D+
Experience an adventure in incredible landscapes and discover a unique culture
Have a great running experience in Mongolia!
MONGOLIA TRAIL RUN is an adventure experience that takes place entirely in the lonely and vast steppes of MONGOLIA.
It is a unique event that allows you to sleep every night under a starry sky in the comfort of a traditional ger, get to know the tastes of a country and immerse yourself in incredible landscapes.
The six-stage race starts in the Elsen Tasarkhai dunes and ends at the iconic 16th century Buddhist monastery Erdene Zuu in Karakorum, each day discovering a different landscape.
Together with your companions, you will enjoy the routes, the daily meals, the activities, the transfers, the cultural visits, the nature in its purest form…
The race is available in two different modes to suit all abilities: Mongolia Trail Run (Khan) of 170km or Half (Nomad) of 90km.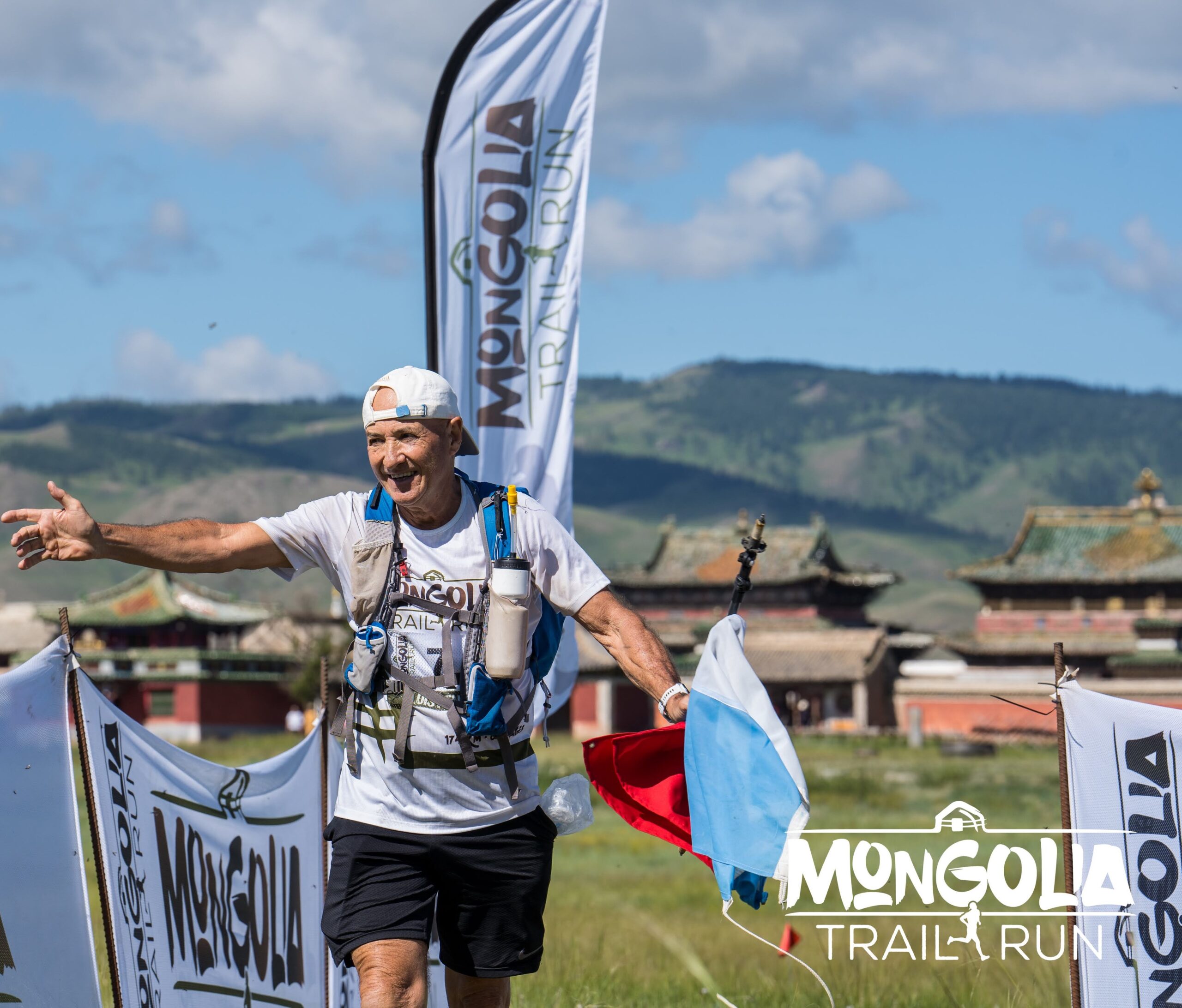 The Mongolia Trail Run has two 6-stage modes of participation
MTR (KHAN)
170km and 3.800m D+ 
HALF MTR (NOMAD)
90km and 1.900mD+ 
2
UGII LAKE – ORKHON VALLEY
3
TSETSERLEG – TSENKHER HOT SPRINGS
4
TSENKHER HOT SPRINGS – TSAGAAN SUMIIN RASHAAN VALLEY
5
NOMADIC WINTER STATION – KHARKHORIN
I have been fortunate enough to compete in many races around the world like ÖTillÖ, Escape from Alcatraz and Norseman, but Trail Run Mongolia is on another level.
The organisers have managed to bring together all the elements of difficulty, wilderness, history, community, culture and stunning scenery day after day. I have never experienced such a feeling of remoteness and beauty in a race, whilst still knowing that there's a support team not too far away.
This is already an Iconic race, it will live long in my memory and should be on every trail runner's Bucket List – get training!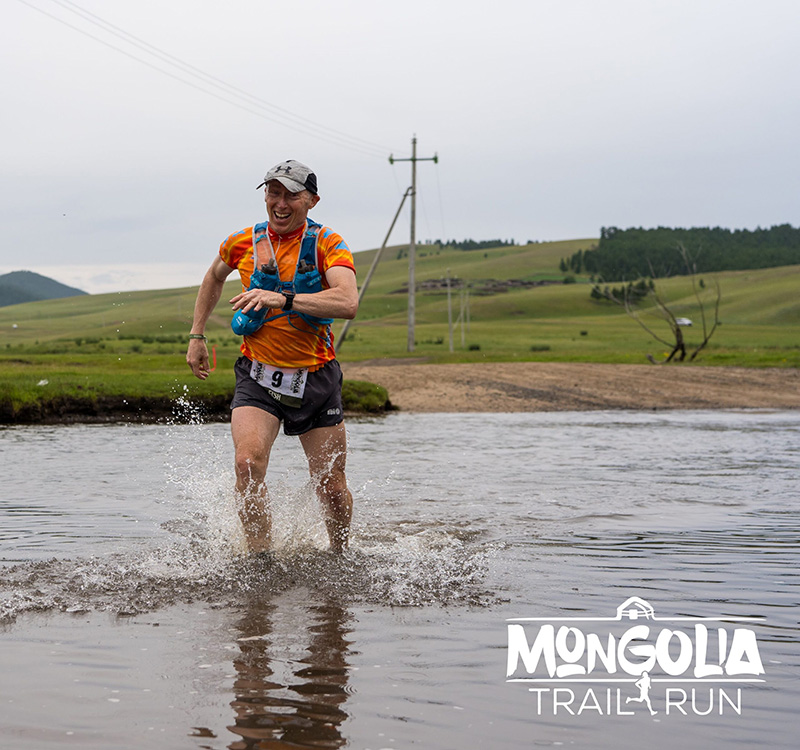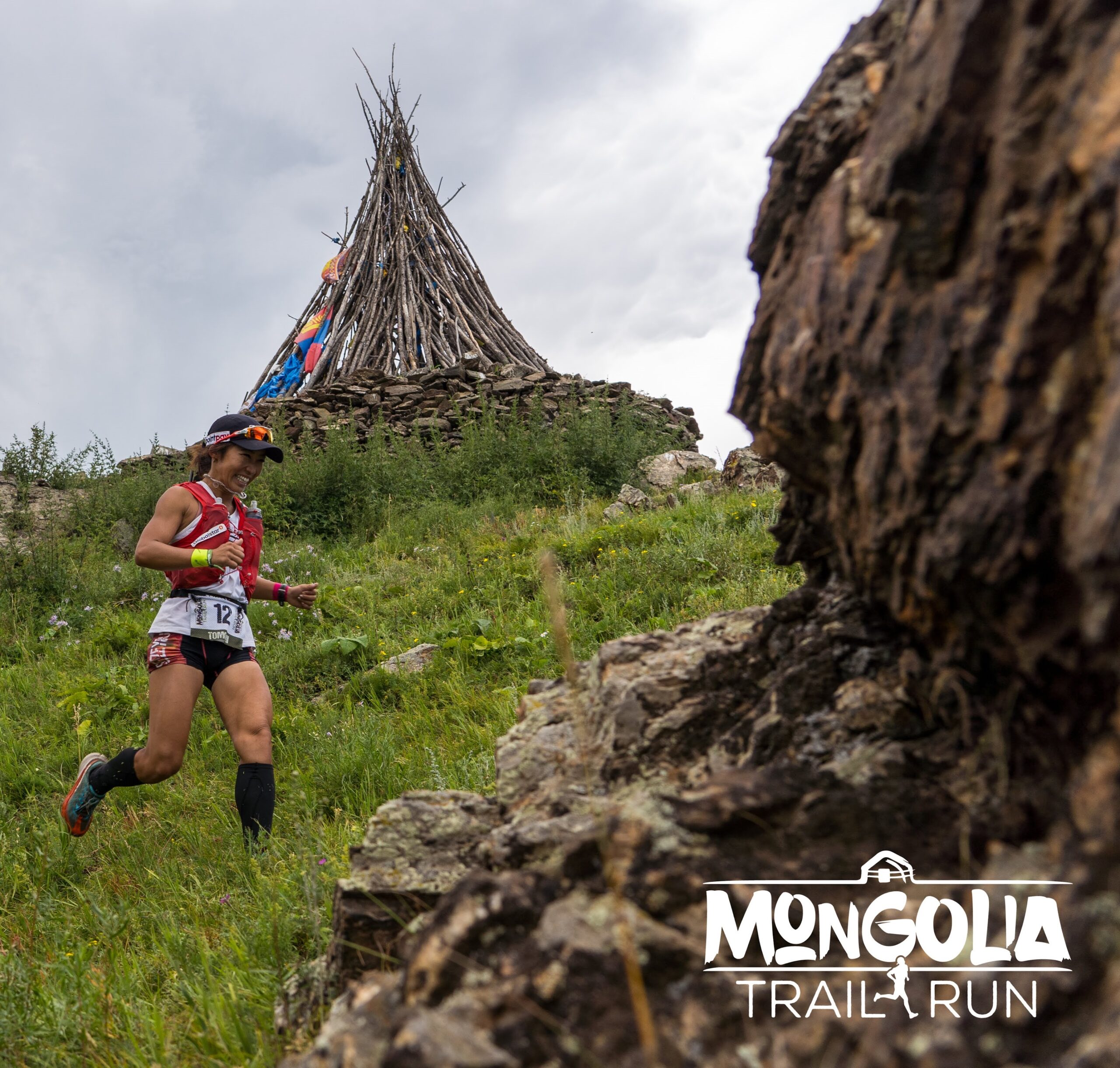 Tomomi Bitoh
1st FEMALE MTR 2023